Last year when I was trying to find ways to recreate our favorite take-out foods at home, I tried my hand at sweet and sour chicken — Brian's favorite Chinese take-out meal. However, I didn't want a breaded version, and I wanted to increase the amount of vegetables. I decided to go more for a mall food court sort of sweet and sour chicken cooked in the sauce, rather than served separately to be dipped into the sauce. I found a great recipe, but I recently found that adding some pineapple juice brings out such a wonderful flavor. The result is a delicious meal that almost negates the need to call for take-out ever again.
For the sauce:
1/4 cup brown sugar
1/8 cup granulated sugar
2 tbsps cornstarch
1/2 tsp garlic powder
1/4 tsp ginger powder
1/4 tsp mustard powder
1/2 cup pineapple juice (reserved from can if using canned pineapple)
1/2 cup ketchup
1/4 cup apple cider vinegar
1/8 cup soy sauce (low sodium)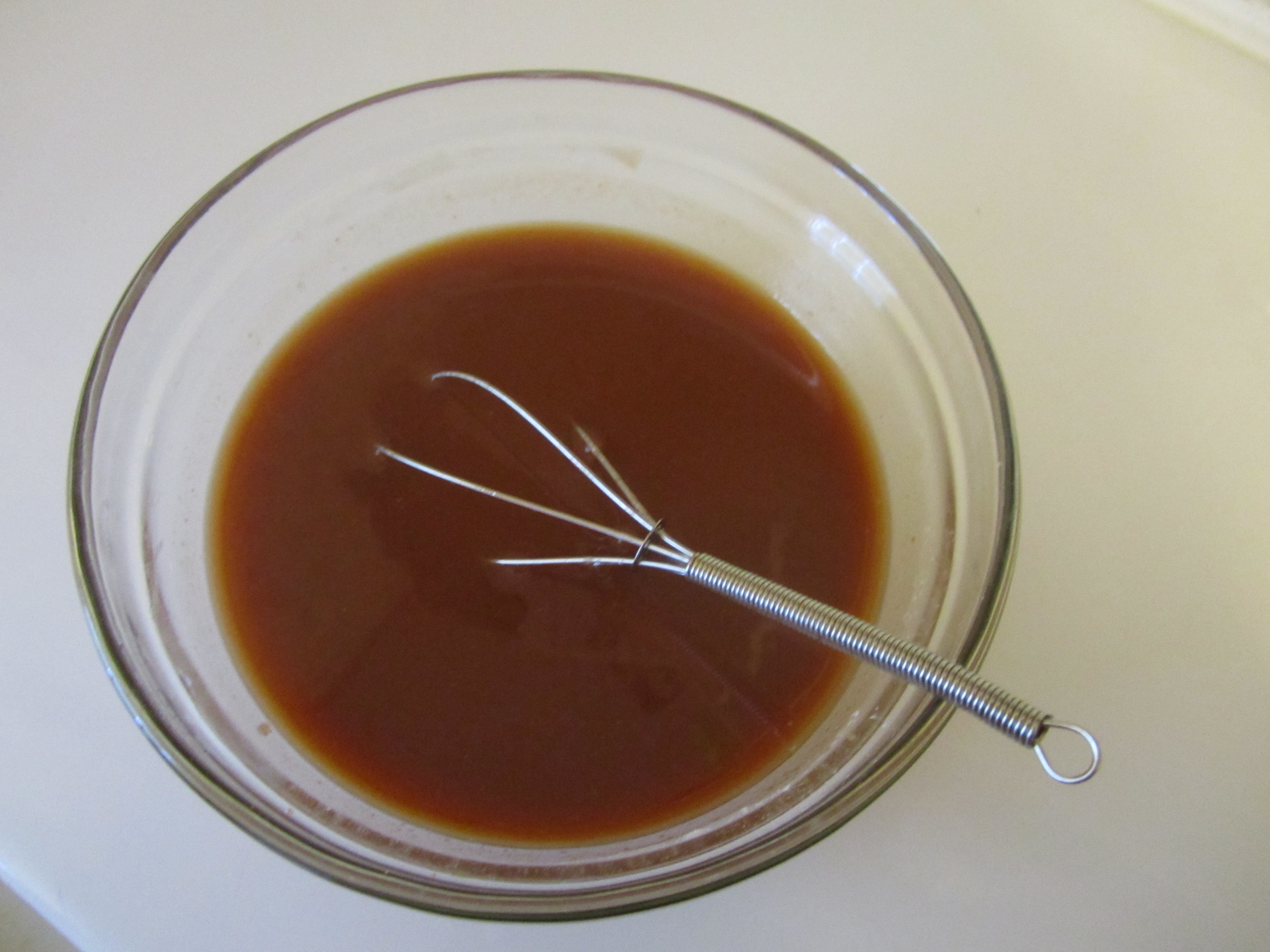 Whisk together the dry ingredients until combined. Pour in apple cider vinegar and soy sauce and whisk, allowing the vinegar to help dissolve the sugar. Add ketchup and pineapple juice. Whisk until combined. Set aside.
For the dish:
2-3 chicken breasts, cut into bite-sized chunks
chopped pineapple
2 cups of vegetables (have fun with this!)
sweet and sour sauce
Heat some oil in a large pan over medium-high heat. Cook the chicken for about 15-20 minutes, stirring frequently to ensure even cooking on all sides. Drain the fat, and return the chicken to the pan with (thawed) vegetables and pineapple. Heat through for about 5 minutes. Stir in the sweet and sour sauce. Cook for 5 more minutes, or until the sauce reaches the desired thickness. Serve over rice. (I prefer brown rice.)