We like to party in our house — and by party I mean eat. Look at this delicious spread we enjoyed Wednesday evening…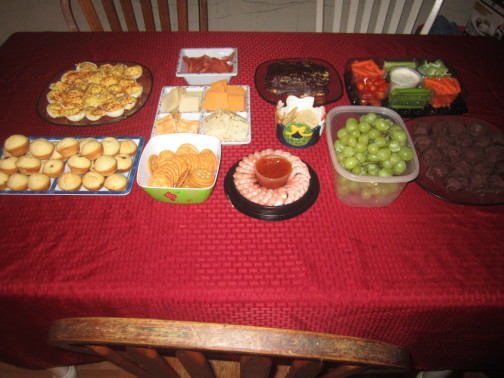 We had deviled eggs, corn dog mini-muffins, pepperoni, cheese, crackers (both regular and gluten free), a cute little cake my daughter made in her Easy Bake oven, shrimp and cocktail sauce, green grapes, veggies and dip, and (gluten free) oreo truffles.
Then today we had a ham dinner complete with cornbread, spinach, baked beans, and delicious gluten free macaroni and cheese.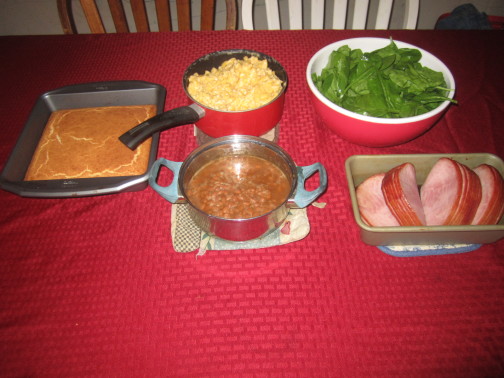 Happy New Year!